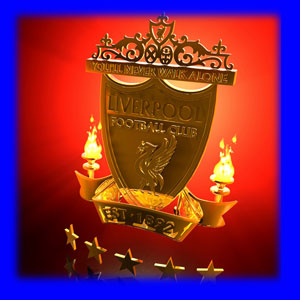 New Liverpool manager Brendan Rodgers has cast doubt over the future of Andy Carroll at the club and has suggested that he would consider sending the England striker out on loan.
"It's (Sending Carroll out on loan) something I would have to look at, I have to be honest," Rodgers told news sport reporters.
"Andy's always going to be linked with clubs, whether he was here or not. He knows exactly where he stands, but I have had no inquiries about him."
Carroll joined Liverpool in January 2011 for a record £35 million fee but has failed to live up to expectations on Merseyside since his arrival. Rodgers hopes that arranging a loan move for the ex-Newcastle man could benefit for the player and the club.
"Sometimes a player going out on loan - in general, not just Andy - can benefit the club in the long term" he said.
"It gets them game experience and they come back a better player, a more confident one. Certainly more so than if they've been sitting on the bench for the majority of the season."
Having bagged 14 goals in 37 Premier League games prior to joining Liverpool, Carroll managed only four goals in 35 appearances last term and Rodgers wants to be clear where he stands.
"I'm not going to sit here and say I will never let anyone go on loan, then come in here in two weeks and a player's gone," said Rodgers.
Those that bet on sport believe that the task facing Brendan Rodgers is clear - he must improve on last season's 8th place finish and push for Champions League qualification.
In order to do this he will need to build a squad capable of troubling the top sides; at this stage it looks unlikely that Andy Carroll will feature in his plans.
"My task is to build a group that can challenge. Hopefully when the bus leaves at the end of pre-season, it will have the people on it who I want."