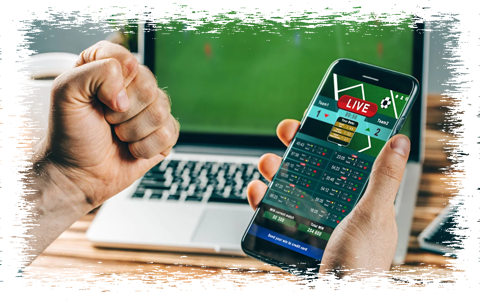 1. Do Your Homework
When you start to get involved in the world of live sports betting, you will quickly realize that it is very different, and it happens on a much faster scale than pre-game betting. Although live betting involves placing bets during the game, most of your bets will actually be based on preparation you did beforehand. Successful sports bettors will go through different scenarios a game could unfold and make plans for how to bet in each scenario. So, as the game unfolds, they will already have determined what they are going to do.
2. Understand Momentum
Momentum is a term that gets thrown around a lot in the world of sports. A team that has been losing all game that suddenly starts to pick things up offensively will have stolen the momentum. The best sports bettors in the world look for less obvious indicators of momentum swings that allow them to place bets on underdogs before the odds change.
3. Find Use Betting Apps
If you are new to the world of sports betting, you might not even know where to place your bets. You will want to do your research and try out a few apps and websites before you settle on one as your primary betting site. There are several useful apps that can help teach you how to make bets, and they will recommend betting apps to you based on the sports you are most interested in.
4. Be on the Lookout for Special Bets
Before a game starts, it is normal for sports bettors to make a bet on the outcome, score, and the players that might score. However, in live betting there are many more things that you can bet on. If you are familiar with and you understand the dynamics that sportsbooks will try to account for and provide odds on, you will be in prime position to take advantage of special bets. To be a successful sports bettor you need to be dynamic and malleable. Be ready to make adjustments on the fly at any time.
5. Back the Favorite When They Are Losing
When you are sports betting there will be a favorite and an underdog. The favorite is more likely to win, but the underdog will provide a larger payout if they win. However, when a game is happening the odds adjust. If the favorite gets out to a slow start and is losing early on, the odds might shift, making them an underdog. If it is reasonable to expect that team to make a comeback as the pregame favorite, this is the perfect time to make a bet.
6. Get in the Zone
Live sports betting requires a lot more focus and attention than pre-game betting. As a result, it is better to do live betting when you are alone and not emotionally invested. So, you should not make bets when you are cheering on your favorite team and having drinks with your friends. Live betting requires that you get in the "zone" and focus on the intricacies of the game to be successful. By staying focused you will pick up on small details that will allow you to make better bets. The good news is that after so long live sports look to be coming back.
7. Control Your Spending
Finally, it is important to keep track of how much money you have spent. Many new bettors will punt off bets all over the place, and even if they win a complicated parlay, they will have a losing day. Instead, you should be tracking how much you are betting, and being careful about where, when, and how much you bet.